I finally went shopping today! I got some pretty good deals!
This is actually from last week. This is an example of how I keep my grocery bill low. I stocked up on French, Ranch and Honey Mustard dressings that were only a quarter each after coupons and catalinas. Then I couldn't resist the deal on hamburger, so I got a bit more;) I don't have my receipt for this anymore, but I wanted to show HOW I save money the most by stocking up at such a rock bottom price.
I went to Target, Walgreens and Martin's for the following picture.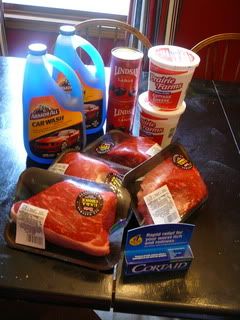 I had a $2 ArmourAll Coupon from Liking ArmourAll on Facebook + I used a $3/2 Target coupon.
My total was $0.29 out of pocket for 2 Car Wash Concentrates!!!
At Walgreens
2 - Lindsay Olives $1/2 coupon
Cortaid $1 coupon
I spent $3 + tax out of pocket and will send in the Mail in Rebate for $3. Making all the items FREE after MIR!!!
At Martin's
4 small roasts at $1.99/lb
2 cottage cheeses 2 - $0.35 coupons ($1.65 each).
Total - $16.01
I stopped at Aldi for fruit and a few things I didn't have any coupons for .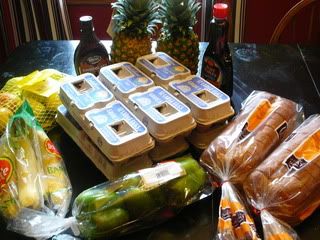 Everything in the picture was: $17.43
I also stopped at Meijer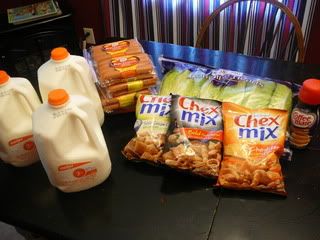 I did 2 transactions only so that I could get my coupon doubled for my 3rd Chex mix.
8 - Hot Dogs 4 - $1/2 Manufactured Coupon 4 - $1/2 Meijer Mealbox Coupons ($0.67/each)
1 - Romaine Lettuce (Should have boughten at Aldis)
2 - Chex Mix 2 - $0.50 coupons
3 - Milk on sale $2 each
1 - Coffee Mate, can't get any coupons yet, haven't renewed online yet :(
Total for #1 $13.52

#2 Chex Mix $0.50 coupon
Total for #2 $0.25

So my Net Total for the Week was $47.21!